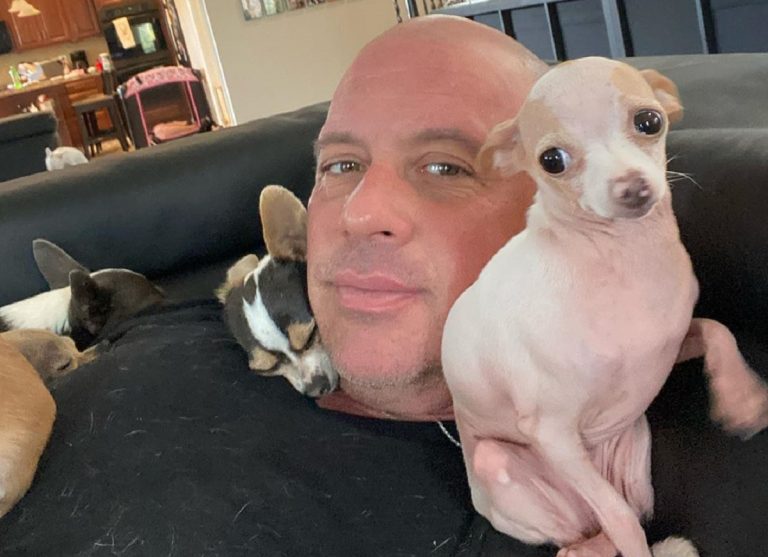 Bobby Humphreys, a competitive bodybuilder from Maryland, never imagined having a tiny dog by his side. He spent most of his time in the gym and doing manual labour and surrounded himself with Rottweilers. He and his wife owned three during their 17 year marriage. Humphreys admired their dominant stature.
Chihuahua saves depressed bodybuilder
In an interview with Bored Panda, Humphreys said: "It's very well known that while I've always loved all animals" although "Rottweilers were my companions, guardians, 120-pound lapdogs. I'd actually make fun of close friends whose girlfriends had tiny dogs when I saw them walking around carrying them for their girls. Looking back, that was very immature of me."
On New Year's Eve of 2016, Bobby's wife left him. The next week, he injured his shoulder at the gym, requiring reconstructive surgery. All alone, Humphreys sank in to a deep depression and started to become an alcoholic. One day his friend Constance Rogers asked if he could look after her chihuahua Lady for a bit. Humphreys was reluctant but agreed to help his friend who had helped him during his struggles.
Over the next months, Humphreys' and Lady got developed a stronger bond and Bobby said: "Lady did not just transform my opinion, she transformed my life. What didn't she do? She gave me my self-respect and dignity back. After everything I've been through; humiliation shaming, abandonment, and everything else, she gave me the reassurance that I wasn't such a bad person after all. This dog hated absolutely everybody. She had been known to bite numerous people. Nobody could get close to this dog. Nobody. Within an hour and a half of being together, she and I had been inseparable ever since."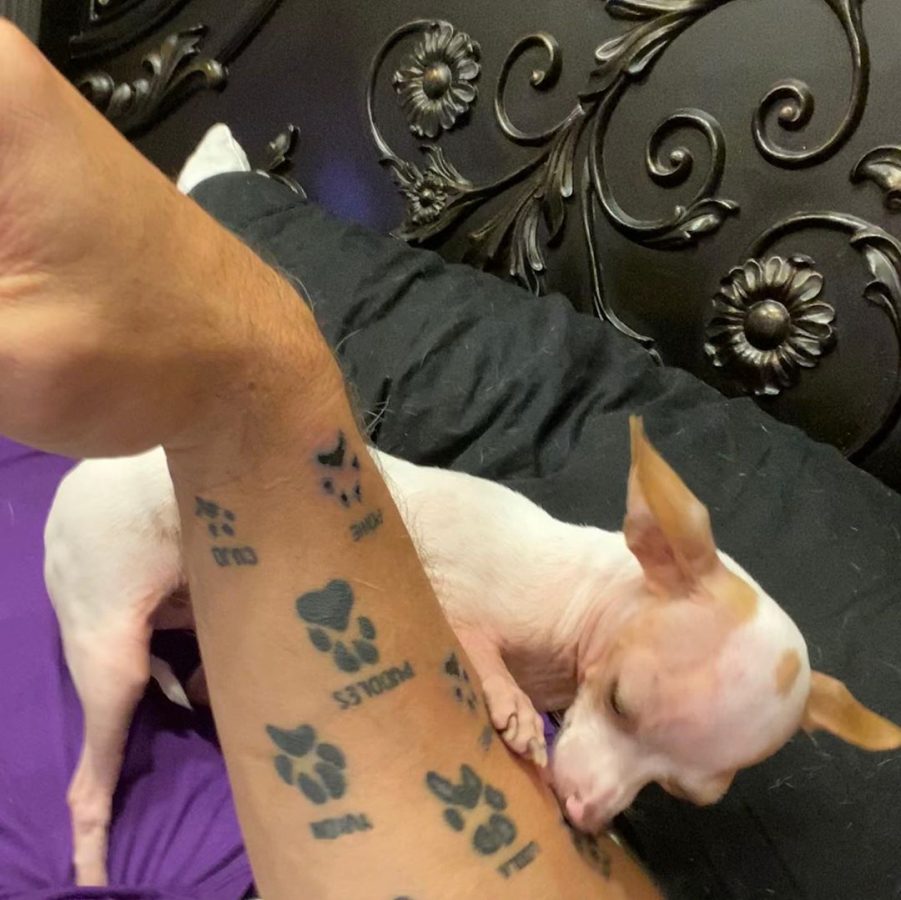 In his search for his own Lady he found Kira, a one year-old Chihuahua and soon after he bought Harley and her sister Quinn. "Harley reminded me so much of Lady, I had to have her. As they went up to get Quinny from upstairs, the daughter of the breeder let it slip that Harley and Quinn were the results of improper line-breeding or more directly, inbred. My actual thoughts were these dogs are so ugly that nobody is going to buy them or they are going to get cast aside, as one of the horror stories you read on Facebook. I had to have them."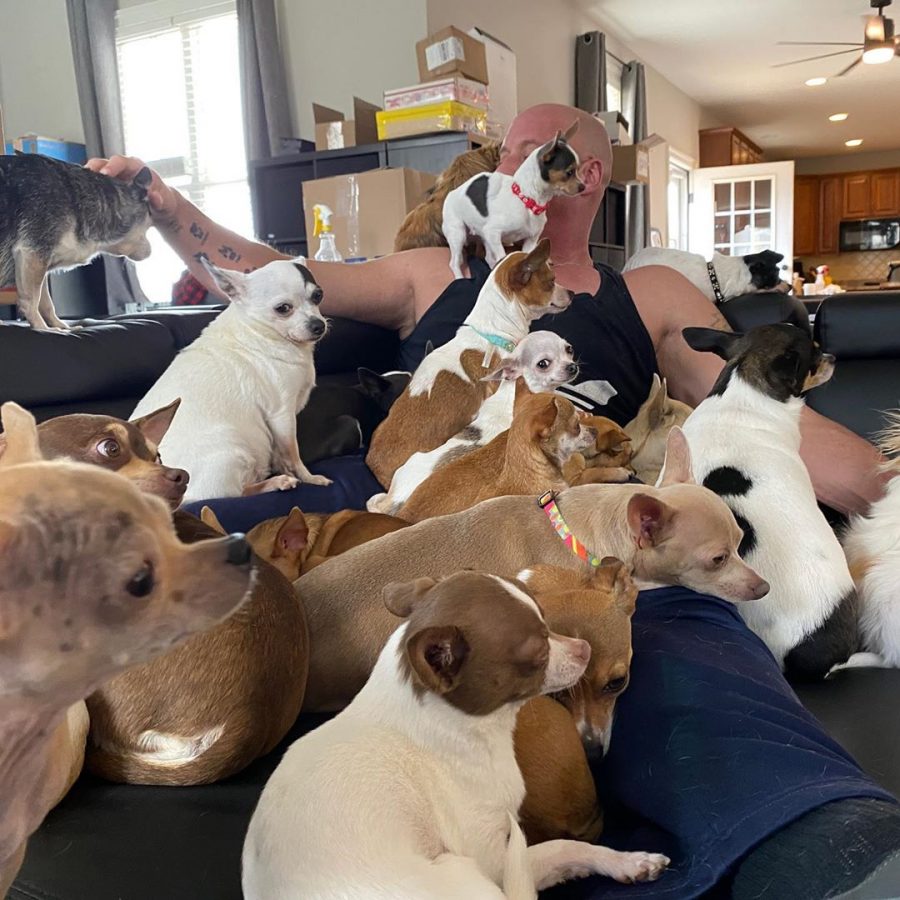 Soon, people reached out to Bobby: "A hoarding case here, a shut-in there. A bait dog. A dog found on the side of the road. A dog with an extension cord tied around his neck. The more this progressed, the more I loathed society. I made a promise to each and every one of them that they would never have to experience abuse, neglect, abandonment or the pain of loving someone that would not give you love in return no matter how much you tried." Before he knew it, Bobby had his own sanctuary.
"Once I've earned the dogs respect and bonded with the dog, I am obligated to them to make sure the only way they leave me is if they found somebody they like even more. The rest will happily stay here regardless of their conditions or their differences. Or their oddities. They will be celebrated for how beautiful and unique they are and once again never have to worry about anything again."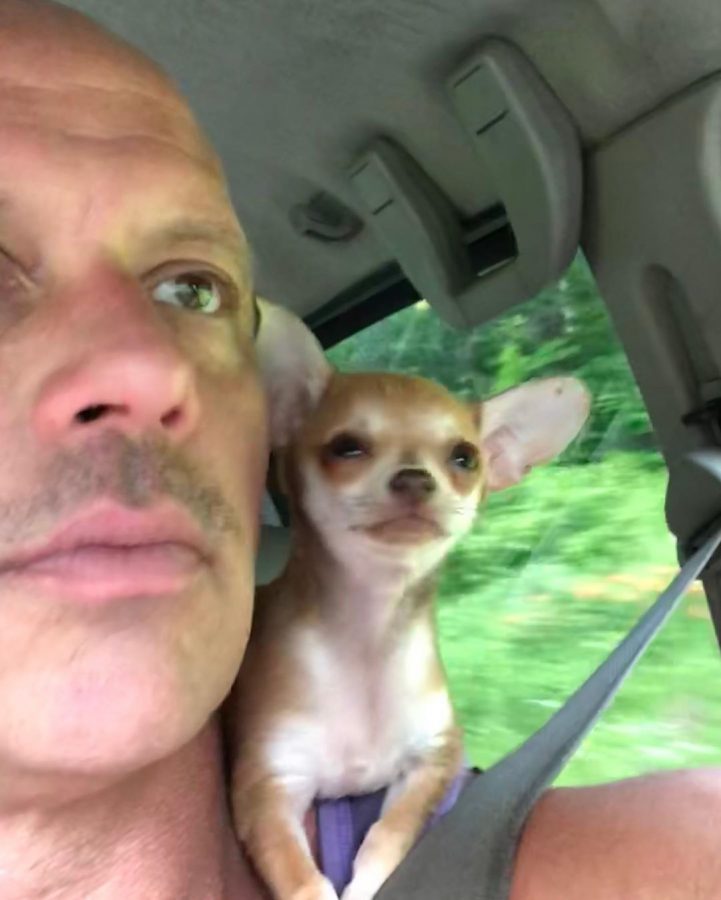 Continue reading