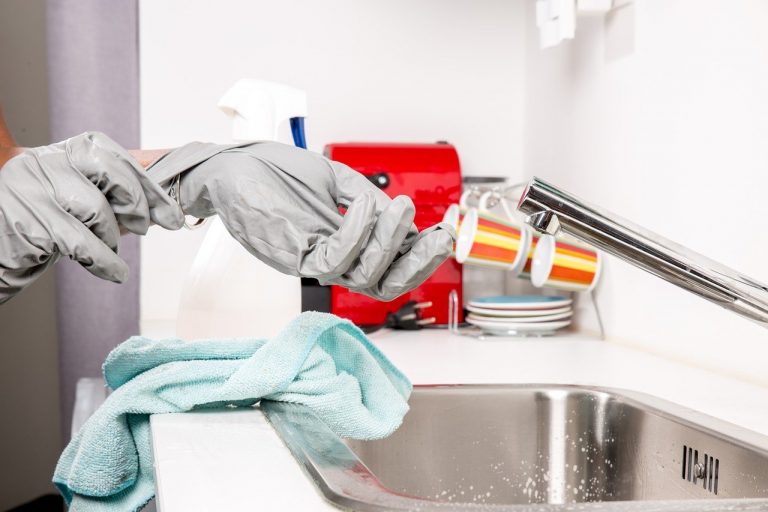 Some cleaning products are not meant to be used for just one task. These cleansing advices will make you use them in a creative way, so that your house will be as clean as never before.
Hair: some very thoughtful advices
Hair are truly a curse for the house: they fall in the shower, in the sink, on the floor, everywhere. But don't worry, there is something you can do to about them.
Buy a squeegee broom with an extendable handle and swipe it on the carpet. Every single hair on it will be immediately raked.
If the shower is what occupies your thoughts instead, you must purchase a plastic hair catcher and put it in the shower drain: it will capture every single wet hair.
The sink seems to magnetically attract hair only to be clogged by them after. A flexi snake tool is what occurs in those cases: it will crawl down the drain to catch every hair in it. Pets are adorable, but they leave their fur everywhere, especially on the couch, entirely covering who seats on it. Buy a pet-hair remover to seat again without any sort of fear.
Stains, smells and odors
Stain, smells and odors haunt the house as if they were ghosts. Not every cleaning supplies applies to every surface. It is important to use them properly, being imaginative at the same time.
Bathrooms start to looks very old after some years of consumption. There is no need to change them when they do, just use a rust-stain spray remover. It will look as new as never.
Water corrodes the shower handle and after a while touching it becomes a nightmare. A hard water-stain remover might save your life, and that of your shower too. Just remember to dry the handle with a cleaning cloth after.
Appliances are maybe the most exploited item within the house. They have to be kept as clean as possible, so that they will work properly. Stainless-steel cleaners are the better way to make appliances shine again.
Carpets, couches, chairs and floors get dirty and smelly because of food, kids and pets. General products, such as red-wine stain removers, carpet shampoos and pet stain and odor removers are the best way to fight those enemies. What matters is to use those cleaning products methodically.
Miscellaneous: for any other business
Other precious cleaning supplies from UK and all over the globe that may help you during your cleanse.
They range from sink cleaners, that will work in an unbelievable array of surfaces, to bottle cleaning tables, that will make you drink only water, and not also residuals.
Or, if you are a bathroom cleaner addict, you can test an all-natural tile and tub cleaner, one that effectively remove mildew, rust and mold. Or a jetted-tub cleaner, for not being covered in filth while having a bath.
Instead, if the toilet is what worries you, you have to try a pumice cleaning stone, to make the porcelain shine. Finally, there is one tool that works just perfectly on every surface: a power scrubber drill.
Continue reading