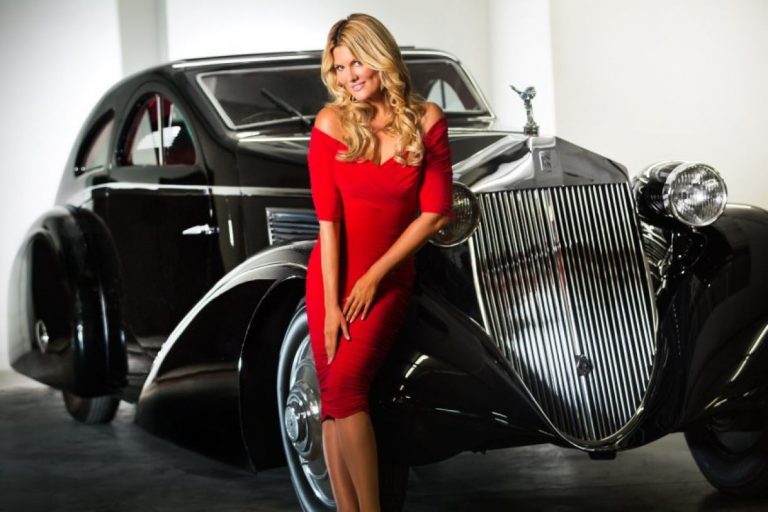 Nowadays, all of us are used to seeing famous men driving beautiful and equally expensive cars. However, also many women, in particular celebrities, have a thing for luxury cars. There are more and more famous ladies who own this type of cars and below we have made a list of 15 of them.
Chiara Ferragni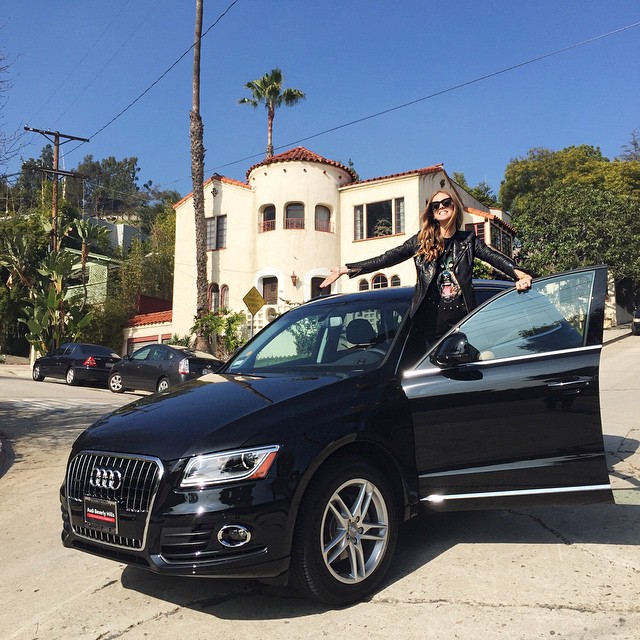 First of all, we cannot fail to mention Chiara Ferragni. The 29-years-old fashion blogger and also designer has a great gift: she is able to sell people everything in a very short time.
Beyonce Driving A 1959 Rolls Royce Silver Cloud II Convertible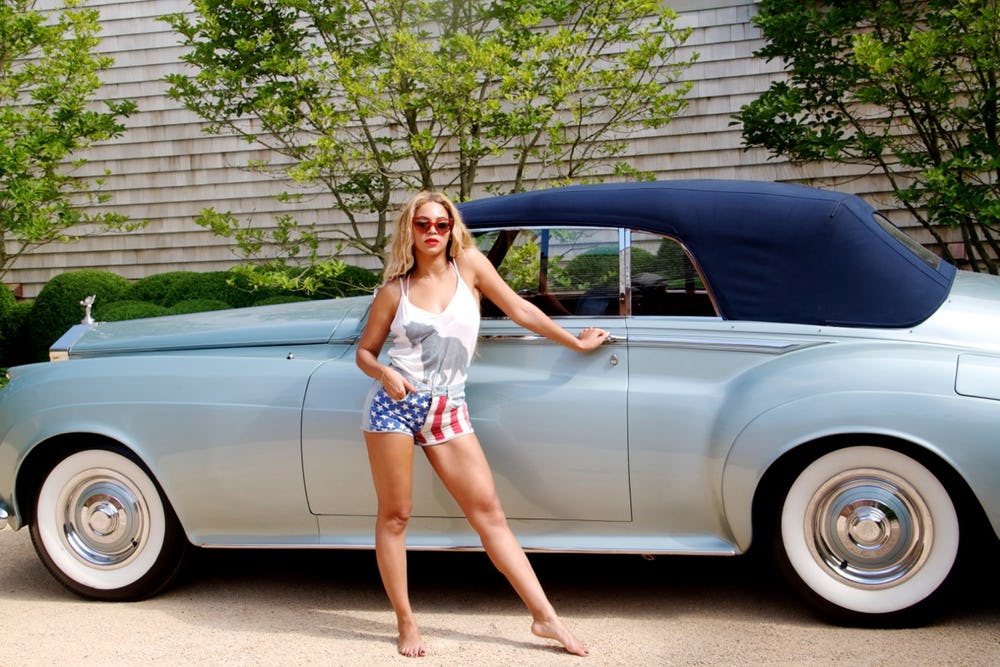 Beyonce, one of the iconic stars of contemporary music, boasts an impressive collection of luxury cars. Among them, stands out the Rolls Royce Silver Cloud II Convertible of 1959. Presented at the Paris Motor Show after the Silver Drawn, the Silver Cloud is the symbolic model of the automotive luxury brand. This car has a huge 6.2 liter V8 engine that can push the 2.11 ton large vehicle from 0 to 60 mph in 11 seconds and it has a top speed of 114 mph. Moreover, the car represents a birthday gift from her husband Jay-Z and it features blue leather interior and white rims. It may be a boring car but the wonderful Beyonce gives it that extra touch.
Nicki Minaj Drives A 2014 Lamborghini Aventador
It is well known, Nicki Minaj loves pink. It is in every single title in all her albums. As we can see, this passion has also influenced her tastes in term of car, because she bought an awesome $400,000 Lamborghini Aventador completely pink. This car does an impressive 0 to 60 mph in 3 seconds and still has a top speed of 230 miles per hour.
Courtney Hansen and the muscle cars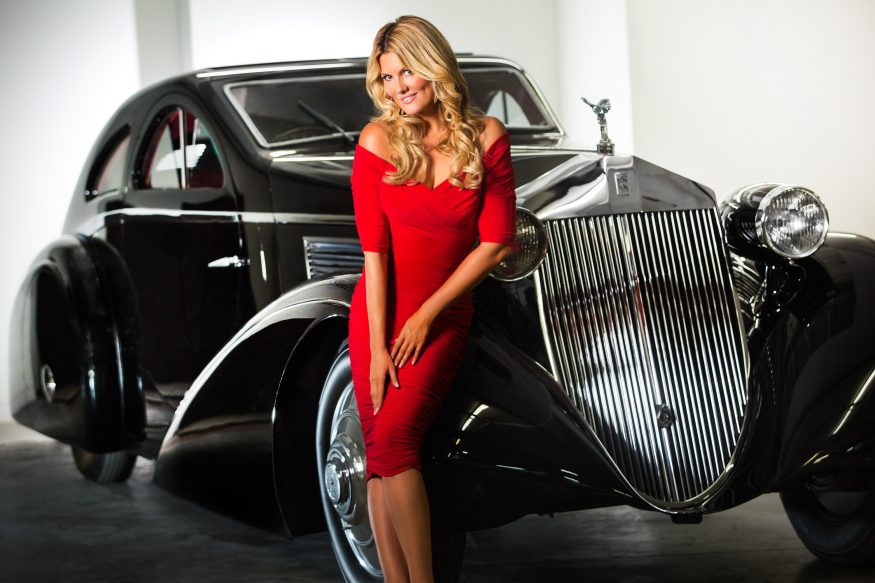 Now let's move to another female celebrity: Courtney Hansen. She is a 41-years-old fashion model and she knows how to use the wrench perfectly. Infact, it is said that she can take an old classic car and transform it into a new model. She exploited this talent to host CBS' Sports show "Powernation", in which she teaches women how to maintain their vehicles in a detailed guide for women.
Paris Hilton: Bentley Continental GT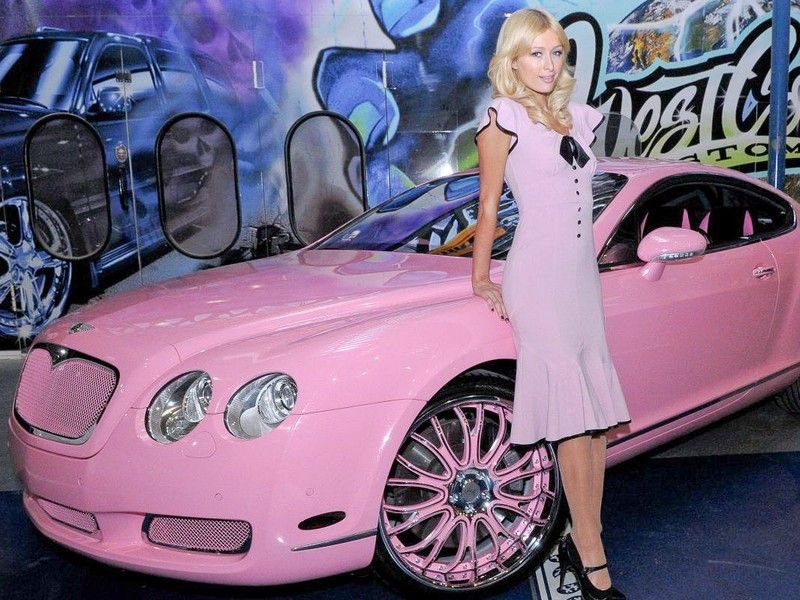 Let's talk now about famous lady, Paris Hilton. Young heiress, model, singer and actress, she has always found a way to make people talk about herself. Nonetheless, the choice of her latest machine caused a lot of discussion: a completely shock pink Bentley Continental GT. In reality, she redid the entire car with little regard for the elegance and refinement the British are famous for.
The Bentley is a dream vehicle: it has 6-liter 12-cylinder engine. Moreover, 4-wheel drive and a 6-speed, automatic and electronic control gearbox. The speed it can reach is thrilling: reaching 320 km/h.
Tamara Ecclestone: Ferrari 599 GTO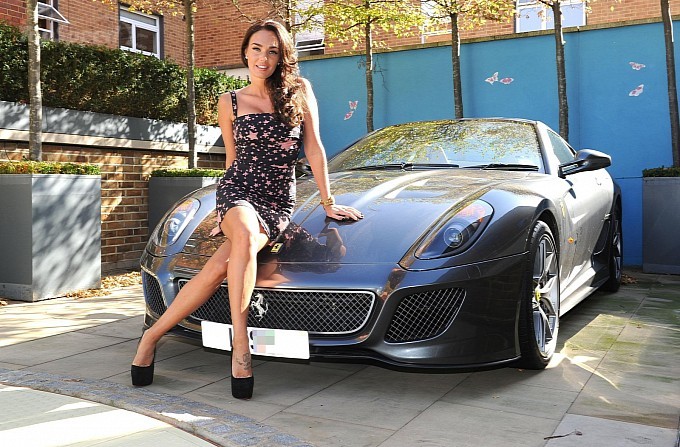 In this photo we can see Tamara Ecclestone, Bernie's daughter, model and a TV character, who is posing together with another beauty but on four wheels and italian. Of course, Tamara received a Ferrari 599 GTO as a gift for her 27th birthday.
With a value of $450,000, it is a 661 horsepower machine and it weighs 3550 pounds. Moreover, the car can go from zero to 60 mph in 3.4 seconds. With a top speed of 208 miles per hour, it was the fastest Ferrari ever.
Gigi Hadid and Her BMW M2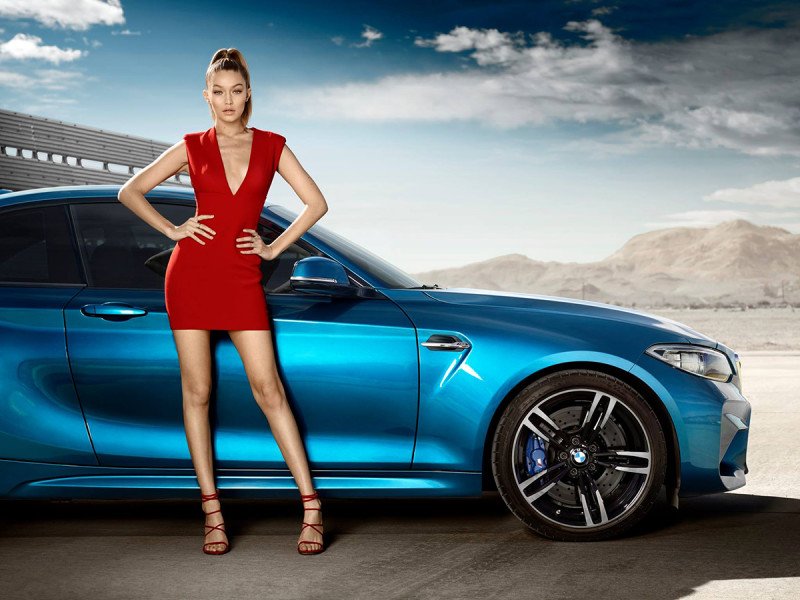 Now let's talk about Gigi Hadid. American supermodel, she won a lifetime's worth of Model of the Year Awards at the age of 20 in 2015. For this reason, the lady attracted the attention of BMW: realising their M2 with a renowed starry eyed model in a red dress, could have been a good plus for its fame.
This car represents the dream of many millenials. Infact, it can move from 0 to 60 mph in 4.0 seconds and delivers 365 horsepower. All this, at the price of $52,000.
Victoria Beckham's Range Rover Evoque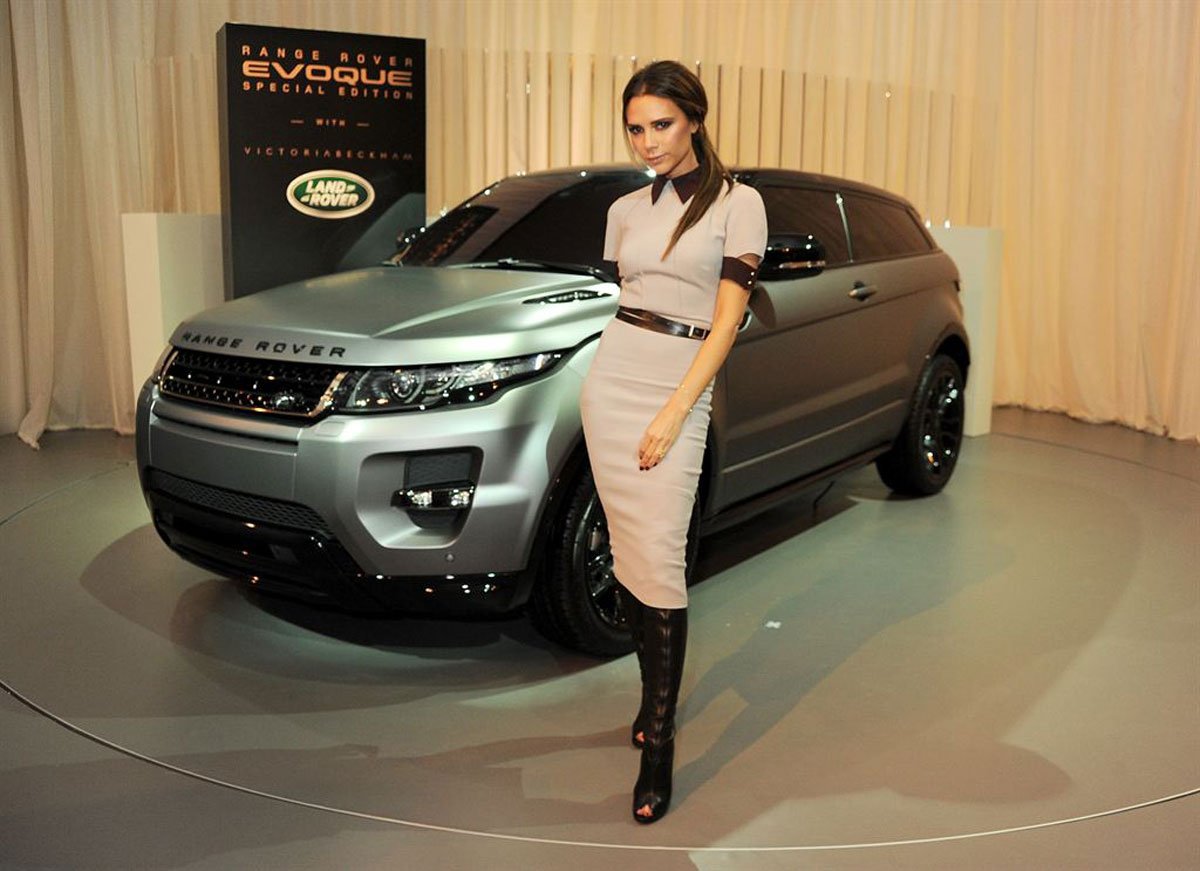 Among the numerous innovations presented at the Beijing 2012 show, the presence of Vittoria Beckam in the role of Range Rover testimonial and designer was striking. Wife of football player and former Spice Girls singer, she was chosen by the British brand to create a special version of the Range Rover Evoque.
This special model has an exterior look in matt gray and its exclusive character is also found in the interior. Among the accessories included, there is also a set of bags and suitcases personally signed by Victoria.
Amber Rose's Jeep Wrangler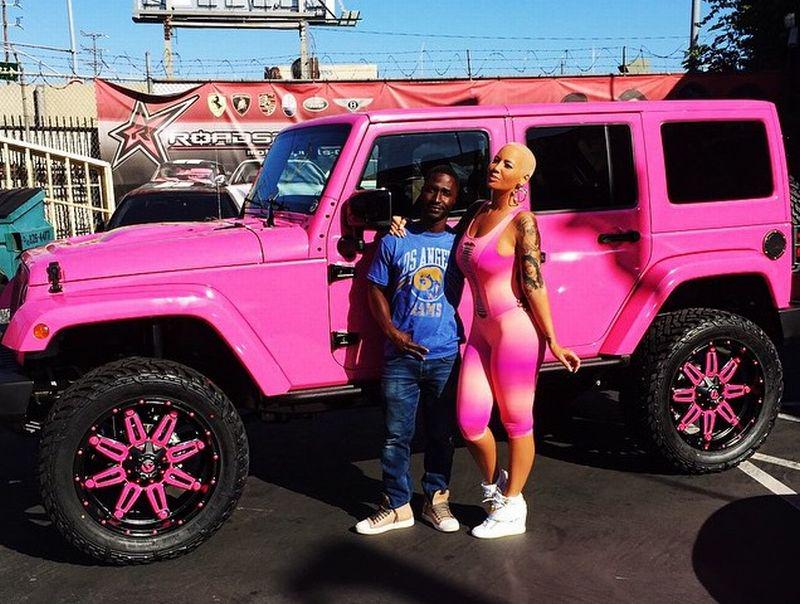 As we can see, pink is the color most loved by famous ladies. Amber Rose is another one female celebrity who has a weakness for this color. She drives a pink Jeep Wrangler to which she added chrome making hers the only electric pink jeep in the world.
The car is characterize by a 3.6-liter Pentastar V6 engine underneath the hood that's good for 285 horsepower. That capable engine gives the Wrangler Unlimited the ability to tow up to 3,500 pounds and accelerate from 0 to 60 mph in just over eight seconds.
Amber Heard's 1968 Mustang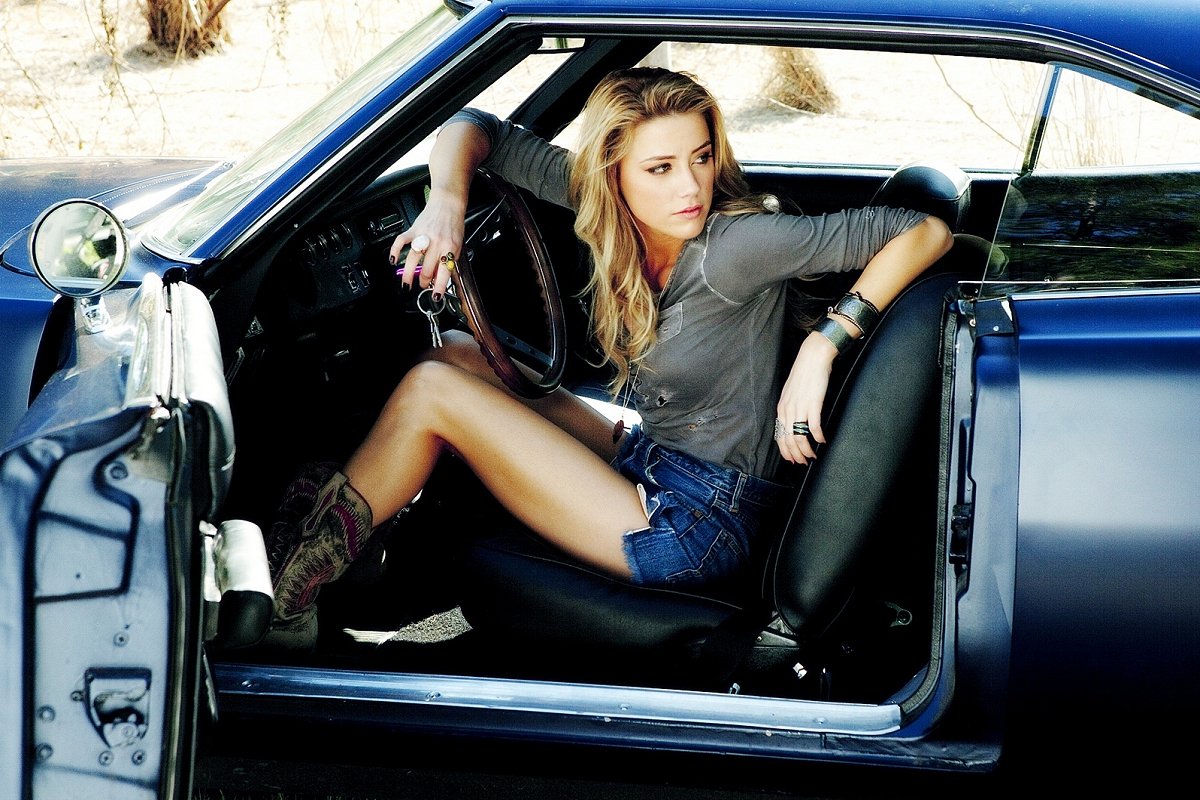 What's more exciting than a young girl who features in a muscle car? Well, that's Amber Heard for you. This car was the major feature in the last season of the Overhaulin's series which talks about restoring cars and playing tricks on unsuspecting individuals whose cars are getting restored. In this particular episode, Johnny Depp informs Amber that her ride has been stolen. Amber goes on a screaming to a police officer, who doesn't seem very concerned. The restored car that she bought is presented to her in all its glory. This may be probably the last best-time moment she had with Johnny Depp.
Jodie Kidd's Jaguar F-Type

Jodie Kidd is another famous lady who loves fast cars. Fashion model and racing car lover, she has done great things in many racing gigs as a driver and also as a spokesperson. She even has her own collection of cars but she gave up a few to devote more attention to her children. However, she kept the beautiful model presented in this photo, a Jaguar F-Type.
With a value of $140,000, it comes with a 5-liter supercharged V8 engine, an output of 575 horsepower and it is capable of going from 0 to 60 mph in less than 4 seconds.
Amy MacDonald's Ferrari 458 Speciale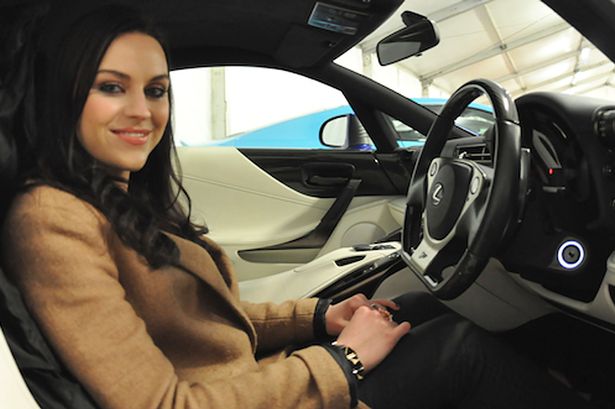 Let's move on now to another female celebrity, Amy MacDonald. Scottish-born singer-songwriter, Amy has often declared her love for fast cars. Among all those owned, there is also the Ferrari 458 Speciale. This car is one of the most powerful V8s in the market. It is a 597 horsepower street car that can do a 0-60 mph in less than 3 seconds and its price varies between $300,000 and a million dollars.
Kylie Jenner & Caitlyn Jenner With A Ferrari 458 & Porsche GT3 RS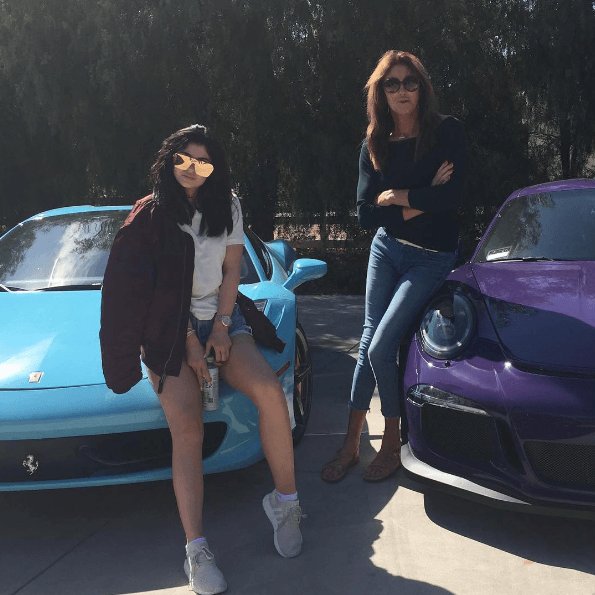 Let's talk about this duo of ladies car enthusiasts, Kylie and Caitlyn Jenner. In his photo, we can see them posing with the best German super fast cars: a Ferrari 458 and a Porsche GT3 RS. Both plain, the two machines have a value of $120,000.
Blac Chyna's Lamborghini Huracan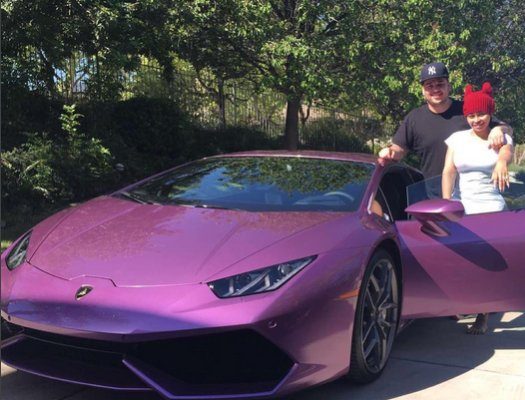 Blac Chyna's owns one of the latest Lamborghinis, the Huracan. She receive this car as a gift from Rob Kardashian but we don't know how much did he spent exactly. The sure thing is that the Huracan is an awesome piece of auto engineering capable of going from 0 to 120 mph faster than many cars can ever do 0 to 60. It's a 610 horsepower marvel worth every penny Rob spent.
Setorii Pond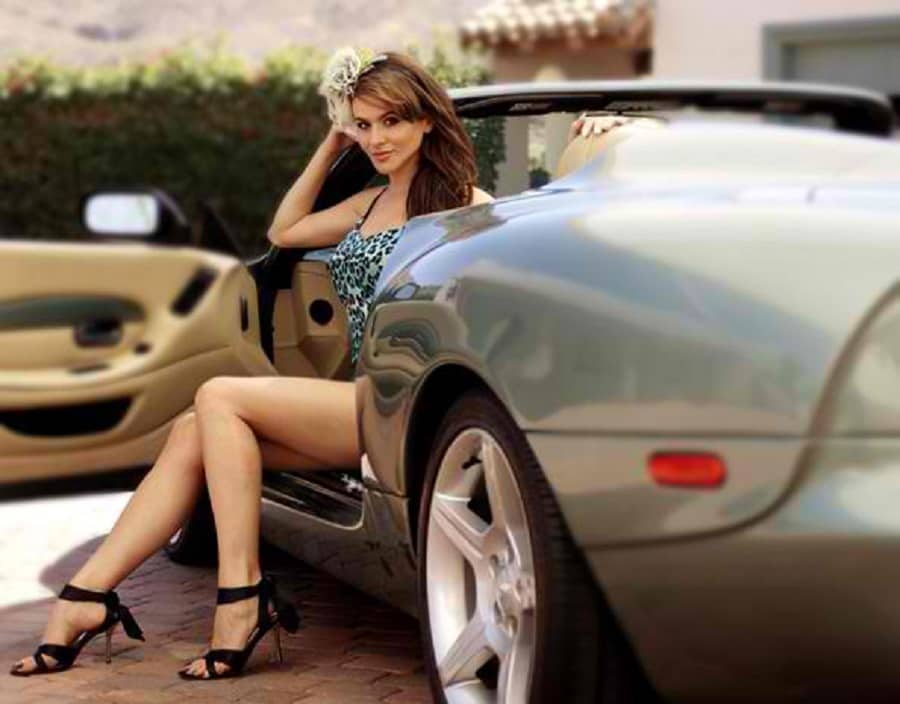 We've arrived at the end and now it's the turn of the car queen, Setorii Pond. She owns a stable of cars and she owns probably everything mentioned in this list and more. Her car collection is immense and includes many models as Ferrari, Mercedes, Aston Martin, and Jaguar. With a collection which gives us the best combination of beauty and cool cars, Setorii Pond gains the first place at the top of this list of hot famous ladies.
Continue reading